A storm came up from the southwest this morning, and it's been raining on and off all day. After a glum trudge across London, you reach the house from which your client's brother disappeared and skulk about, looking for an unobtrusive opportunity to enter. Turns out there's a window left open on the south side of the house, away from the street. A quick scramble up the trellis, and you're in.
You're paging through the documents on the desk by the window, when the storm shifts to on-again, and you have to move quickly to shut it before the papers are soaked. You turn back to your reading, but a thought crosses your mind, The storm's been going all day. These papers should have been wet already... unless that window had only been recently opened.
You step sharply to one side as a billy club passes quickly through the place where your head was only a moment before and leaves a sizable dent in the desk. And then the game's afoot...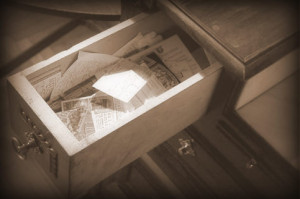 It's the ability to notice her confusion that saves our detective and lets her live to sleuth another day. But for most of us, our slip ups as a rationalist are a lot less dramatic. And that can be worse.
At least a mysterious assassin has the manners to concuss you in a clear, noticeable way. A false belief that slips beneath your notice will keep influencing you and leading you astray without you even noticing you're under attack. So your confusion-detector needs to be even subtler than that of our brave protagonist.
In "Your Strength as a Rationalist" Eliezer Yudkowsky writes:
Your strength as a rationalist is your ability to be more confused by fiction than by reality. If you are equally good at explaining any outcome, you have zero knowledge.

We are all weak, from time to time; the sad part is that I could have been stronger. I had all the information I needed to arrive at the correct answer, I even noticed the problem, and then I ignored it. My feeling of confusion was a Clue, and I threw my Clue away.
It's easy to desire this skill, but hard to train well-calibrated confusion. We have some tools and techniques we teach at our workshops to help you pick up on cues and assemble them into data. But a good place to start is just noticing whether you're using these habits and when.
Starting tomorrow, we're serializing our Rationality Checklist and sending it out in monthly installments to our newsletter subscribers. First up are habits that help you notice when you're confused and become sharper at observing the details of what you think and believe. We'll be sharing some stories about how we use these habits, and we'd love for you to share some of yours in response to the survey.